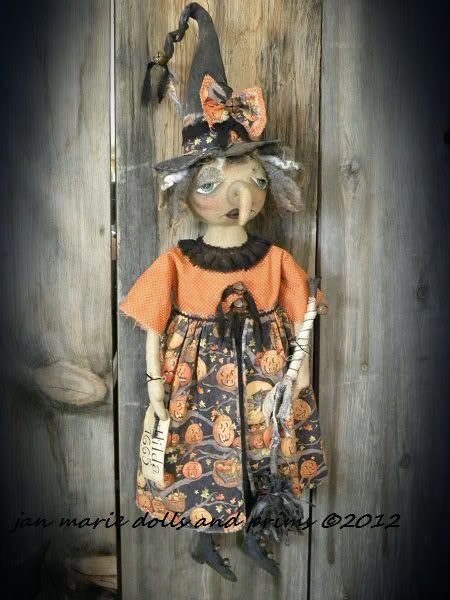 Primitive Folk Art Halloween Witch Hilda....Oh I just love the way she turned out...She thinks of course she is the prettiest witch since she does have the beauty mark to prove it....
Handpainted eyes and face....including the old wart on her nose...sealed to protect....she is made from osnaburg....that has been coffee/vanilla stained....she is about 27" tall and 11" wide....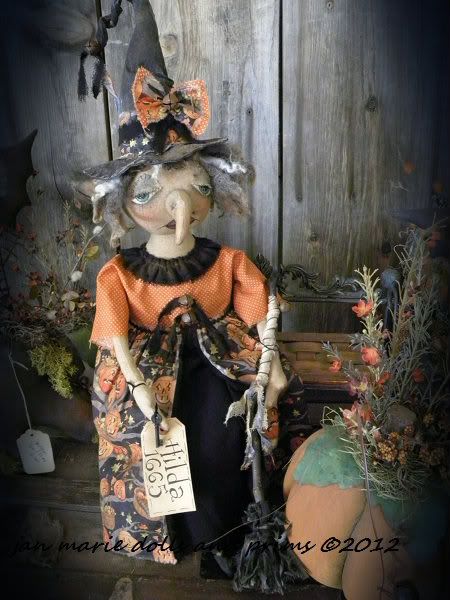 Her dress is made from cotton prints...the bodice is a orange polka dot...the skirt is a very vintage halloween print full of pumkins and black cats...the inset of her skirt is from an olde piece of black fabric...her dress is embellished with torn fabric strips..rusty bells...and hand gathered collar...she has an olde rusty bells sewn to her bodice...the dress is rusty pinned closed in the back...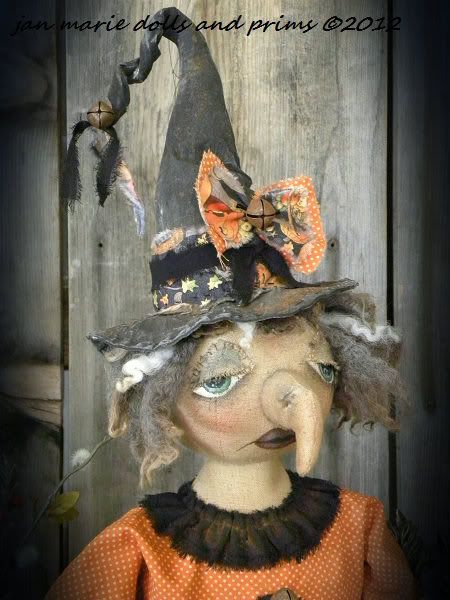 Her hair is needle felted gorgeous grey with a touch of white tucked in.....
Her hat is made from muslin....painted black....trimmed with matching fabric...rusty bells....and a big bow...it is all securely attached to her head...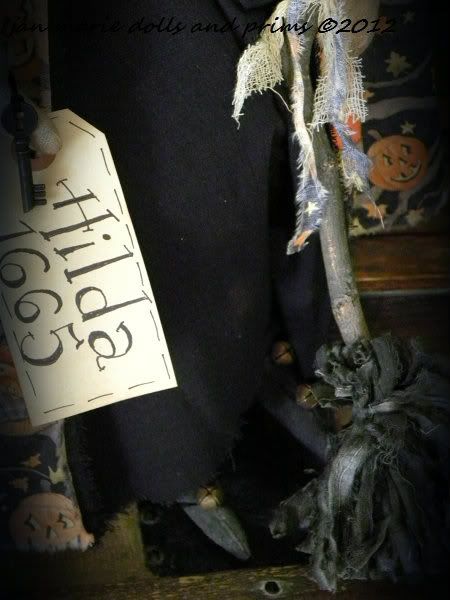 She is holding her broom...from a real twig stained black and sanded....the bottom is ripped muslin strips stained black and dragged thru cinnamon....tied to the twig....apprx 17"h...I have also wrapped it with cheesecloth...some wire and added a rusty bell...and a few tied on strips of fabric...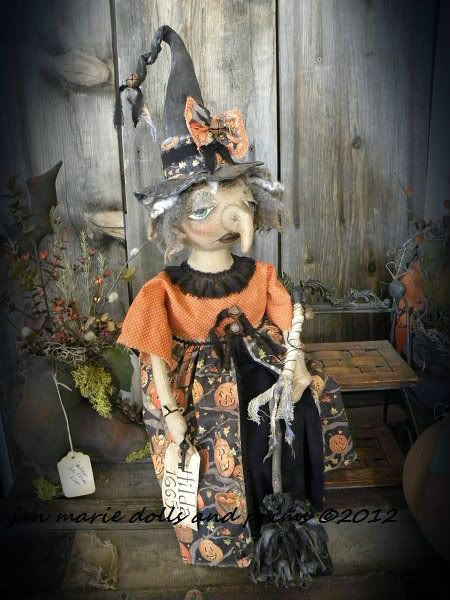 Rusty bells tied to painted on boots....her pantaloons are made of the same black fabric as the skirt inset....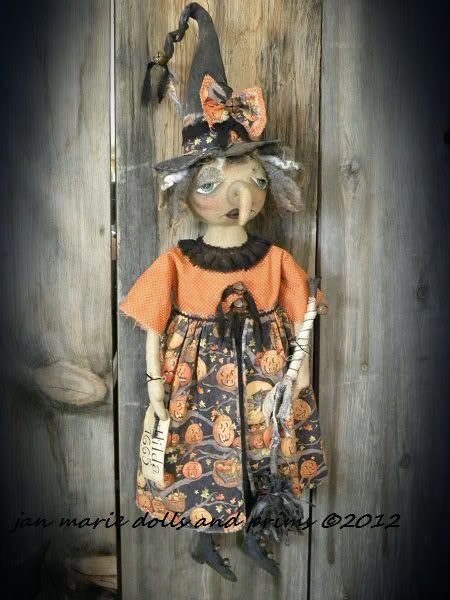 She is holding the key to her spellbook in her right hand...She will sit nicely for you on any prim shelf or cupboard...Her tag says "Hilda 1665"...She will come to you signed and dated....along with her trusty broom and key...
Visit her on ebay by clicking...
here
...Have a great day...