Hello! I'm so glad you stopped by for a visit.....
Primitive Folk Art Halloween Witch Hortense....Oh I just love the way she turned out...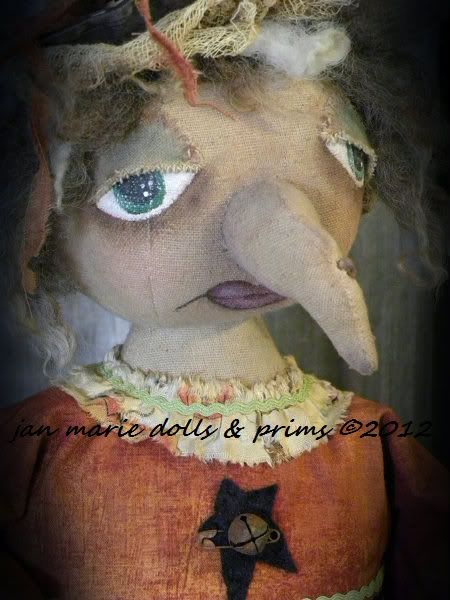 Handpainted eyes and face....including the old wart on her nose...sealed to protect....she is made from osnaburg....that has been coffee/vanilla stained....she is about 27" tall and 11" wide....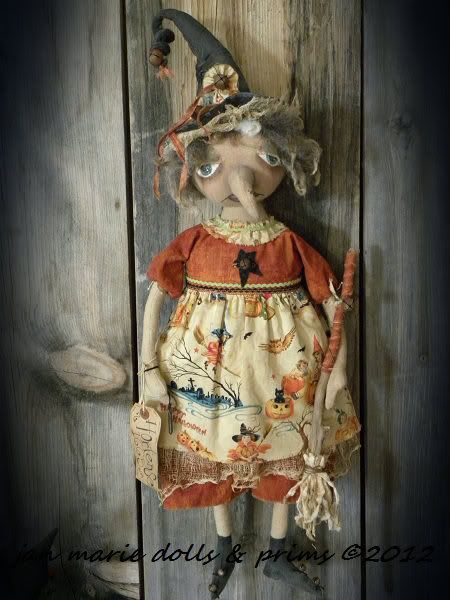 Her dress is made from cotton prints...the bodice is a burnt orange print...the skirt and trim are a very vintage halloween print...her dress is embellished with rick rack in green and black...she has an olde felt prim star stitched to her bodice and a rusty bell is pinned onto the star...her underskirt is of stained cheesecloth and attached to her dress...the dress is rusty pinned closed in the back...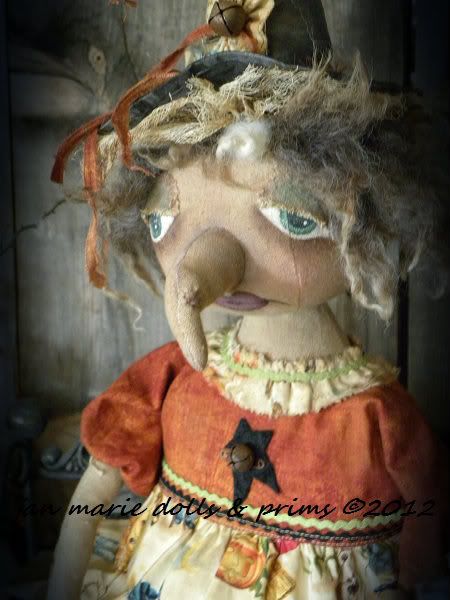 Her hair is needle felted gorgeous grey with a touch of white tucked in.....
Her hat is made from muslin....painted black....trimmed with cheesecloth...matching fabric...rusty bells....it is all securely attached to her head...
She is holding her broom...from a real twig stained with walnut stain....and ripped muslin strips coffee/vanilla stained and dragged thru cinnamon....wire wrapped to the twig....apprx 17"h...I have also wrapped it with matching fabric...some wire and added a rusty bell...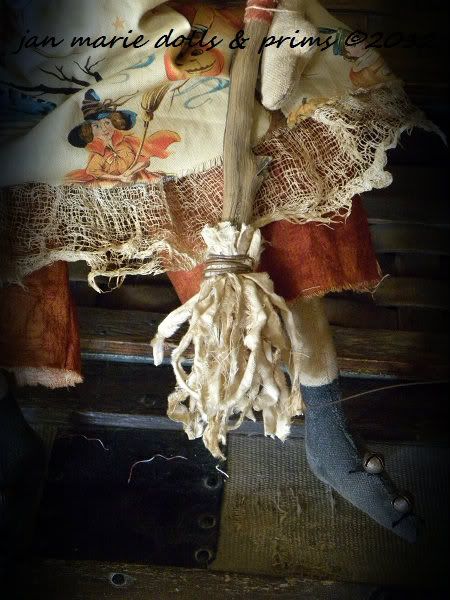 Rusty bells tied to painted on boots....her pantaloons are made of the same burnt orange cotton...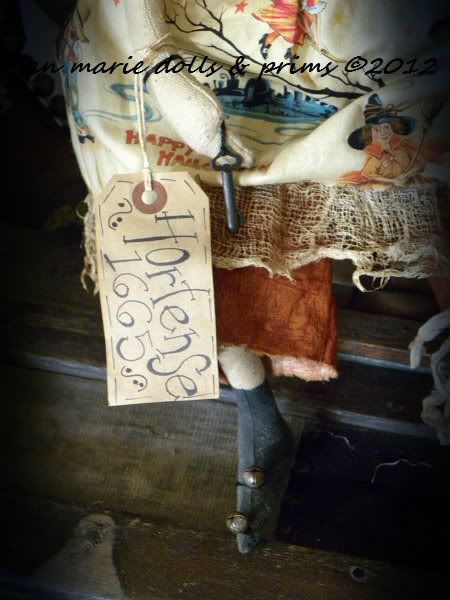 She is holding the key to her spellbook in her right hand...She will sit nicely for you on any prim shelf or cupboard...Her tag says "Hortense 1665"...She will come to you signed and dated....along with her trusty broom and key...
You can find her here on
my eBay